เกมที่กำลังฮิตตอนนี้_ฟรี ทดลอง เล่น ถอน ได้_โปร แกม บอล วัน นี้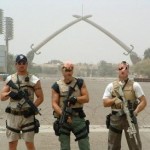 Pentagon contractors writing their own tickets (and audits).
from Counterpunch
Franklin C Spinney of Counterpunch says a recent report by Elaine Grossman at the Global Security Newswire indicates there are 700,000 service contractors employed at the Pentagon doing work traditionally done by public and military employees. Contractors privy to Pentagon secrets, hired to audit Pentagon books, are not only an obvious conflict of interest but a "most outrageous abuse of neo-liberal privatization."
StraightGoods.ca